Providing the latest model new Panasonic Phone Systemts the entire state of Wyoming with professional installation services and Free Remote Programming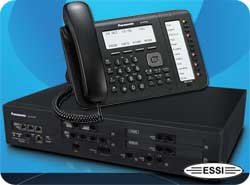 Is the latest phone system for small to large business with the needs of up to 96 phones of more.
What s unique about the Pansonic KX-NS700 it can start out as a small business phone system with 4 phones and can affordable grow with you company to more then 125 phones. You only pay for the size of system you need.
---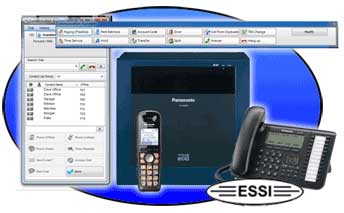 Is the phone system for large business with the needs of up to 900 phones or more.
The Panasonic KX-TDE600 starts out as a single cabinet system and as many as 3 additional cabinets can be added as time goes along.
---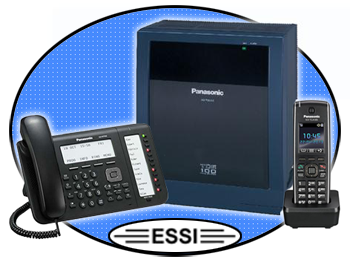 We have a phone system compatible with any hotel or motel with the needs of up to 900 room phones or more.
---
We have available IP and digital phones available for all of the latest model Panasonic Phone Systems any business can afford
---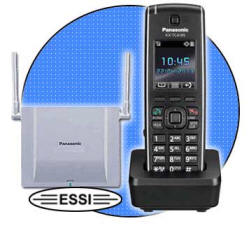 The latest model cordless phone system by Panasonic can cover most of the property with extended coverage Cell Stations at an affordable cost
---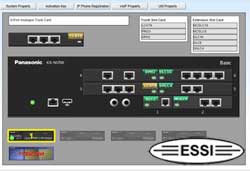 All new Panasonic Phone System pruchase from ESSI include Free Remote Phone System Programming
How it works is we log onto your local computers safely and securely with a program subscription known as Show My PC.
What is needed is: a connection to your new Panasonic Phone System via your existing computer network.
A windows base PC is required.
(Body Foot)If your business resides in the state of Wyoming we can take care of your new Business Phone System Needs