Panasonic Hotel Phone System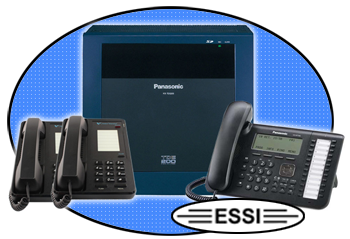 As one of the leaders in the phone system world Panasonic manufactures a quality feature packed phone system for the hotel motel industry. The Panasonic Hotel Phone System can handles anything from a small hotel as mall as 3 rooms on up to a hotel or motel with 900 rooms or more.
Here is how we made it simple and how we can save you money on a new Hotel Phone System.
The console on a modern Hotel Phone System. With the advent of caller ID and a display phone there is no need for that large console with all the buttons. The display will clearly show the room that is calling.
For the Inn Keeper who is not on site all day. The call forwarding feature will meet your needs. With a door phone installed we can forward all calls from a room, and outside call, and a door phone call straight to a cell phone.
Cordless Phones. The Panasonic has a cordless phone feature that will allow you to roam the whole property and you will be able to be reached at any time.
Automated Answering. The Panasonic Hotel Phone System can answer call calls automatically and route incoming callers either to the guests room or to the receptionist automatically.
Call Accounting. With the advent of the Cell Phone there is not much need to bill for long distance calls and there is no need for voice mail.
---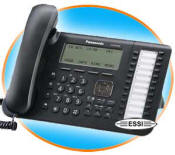 The use of a Large Reception Phone with lots of buttons for all of the different rooms is not necessary any more. With the latest Caller ID technology a Hotel Receptionest or Inkeeper can tell who is calling from what room with a standard desk phone with a Caller ID Display.
---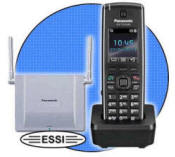 The latest Panasonic Cordless Phones provide the capability of Cordless Phones that will cover almost of all of the property.
---
Free Phone System Programming.
All new Panasonic Hotel Phone Systems include free phone system programming with 60 days of updates and life time support.
Up to 7 Rooms $649.00
Up to 15 Rooms $959.00
Up to 23 Rooms $1299.00
Up to 39 Rooms $3229.00
Up to 55 Rooms $3899.00
Up to 127 Rooms $10599.00
UP to 150 Rooms $11799.00